Windshield Remover Kit
$1,988.00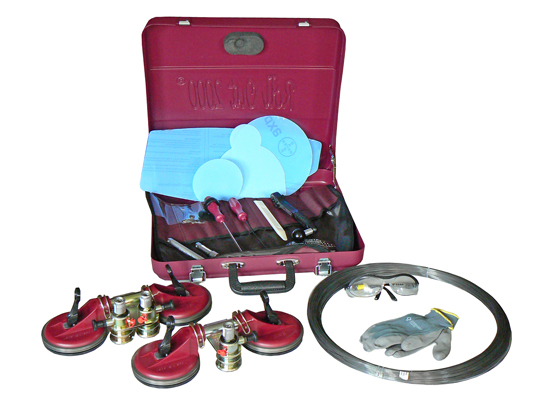 Window mounting system for all bonded window panes.


Features
Low cost; one-man operation.
Minimal disturbance to interior trimming.
No painting required.
Easy to remove in the tighest gaps.
Once removed, the windscreen can be re-used.
No power or batteries needed; no additional tools needed.
Light weight for the operator.
No toxic fumes.
Cold separating technique: no unhealthy steam.
Accessories
Other Reliable Automotive Products